Tony Peterson
The Peterson Realty Group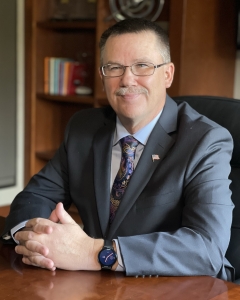 Throughout my entire life, I have striven to incorporate my values and life experiences into my work.
As a former active duty Marine, I believe in dependability, strength, and determination. One of my core beliefs is that the road to success involves hard work and scrupulous behavior; I don't believe in taking shortcuts.
As a Minnesota native, my traditional Midwestern work ethic and a keen eye for detail allow me to go above and beyond to achieve my client's goals.
I pride myself on my ability to understand what others are thinking and feeling when buying a home. Although the process may seem daunting, my sincerity, patience, and quick thinking help give my clients every advantage in the Real Estate Market.
Market Update
Home buying activity is picking up, which is great news for sellers who have been sitting on the sidelines. I'm also happy to report that home prices are making a significant comeback and that interest rates continue to hold at historic lows, fueling much of the current buyer activity. Our hope is that mortgage rates remain low and positive market momentum will be a part of the future.