Tony Peterson
The Peterson Realty Group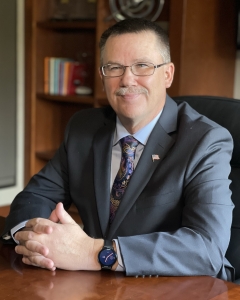 Throughout my entire life, I have striven to incorporate my values and life experiences into my work.
As a former active duty Marine, I believe in dependability, strength, and determination. One of my core beliefs is that the road to success involves hard work and scrupulous behavior; I don't believe in taking shortcuts.
As a Minnesota native, my traditional Midwestern work ethic and a keen eye for detail allow me to go above and beyond to achieve my client's goals.
I pride myself on my ability to understand what others are thinking and feeling when buying a home. Although the process may seem daunting, my sincerity, patience, and quick thinking help give my clients every advantage in the Real Estate Market.
HOME LOAN PROCESS
Finding the right loan is an essential first step in the home buying process. Everything from your credit and income to your down payment can affect your ability to qualify for a loan. TheMLSonline works with local mortgage lenders with a long history of providing quality lending services. An experienced loan officer will discuss the different types of loans available, determine the maximum amount you can borrow, and calculate a monthly payment that fits your budget. Connect with me today to discuss your options.